When You're Playing Poorly, Here's How You Can "Rescue" The Match:

TAP TO WATCH!
Introducing "Match Rescue":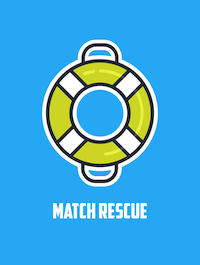 If you're playing poorly - if you're missing your forehand, backhand, and serve - how can you "rescue" those shots before it's too late? Inside "Match Rescue" there are 17 mental game techniques you can use to stop missing, get your game back, and confidently go for and make your shots.
Meet your instructor, Jeff Greenwald: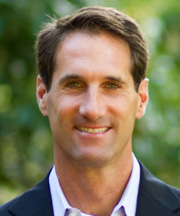 Jeff Greenwald
Mental game expert Jeff Greenwald is the former #1 in the world in the 35s and again the 45s. Most recently, he won the 40s National Hardcourts as a 51 year old. A self-described former "head case" as a junior, Jeff got a masters degree in both clinical and sports psychology and now has a sports psychology practice in the Bay Area where he helps USTA league and club players stay calm, relaxed, and focused under pressure.
Bonus #1: Pressure Points
Pressure Points
"Match Rescue" is all about getting your game back when you're playing poorly. But what about mental game techniques for specific, pressure-packed moments in a match? How can you play your best then? That's what Jeff is going to show you how to do inside "Pressure Points."
Bonus #2: Doubles Rescue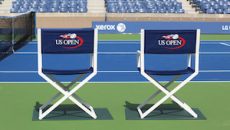 Doubles Rescue
What should you do when your doubles partner is playing terribly? How can you help them rescue their game, and do it in a way where your partner doesn't think you're trying to coach them or be bossy? Inside "Doubles Rescue" Jeff shows you several key words and phrases to use to help you elevate your partner's play and get them on board with any strategies you think will help you win the match.
Here's what you're getting when you take advantage of this INSANE deal today...
Match Rescue
Valued at $199
Pressure Points
Valued at $97
...but yours FREE today!
Doubles Rescue
Valued at $97
...but yours FREE today!
That's a total value of:
$393!
But you can get it ALL today for just $47

You Don't Risk A Single Penny...
This program comes with a 1-year money back guarantee!