TAP TO WATCH!
Zoom Tennis Clinic With Tennis Analytics Expert Craig O'Shannessy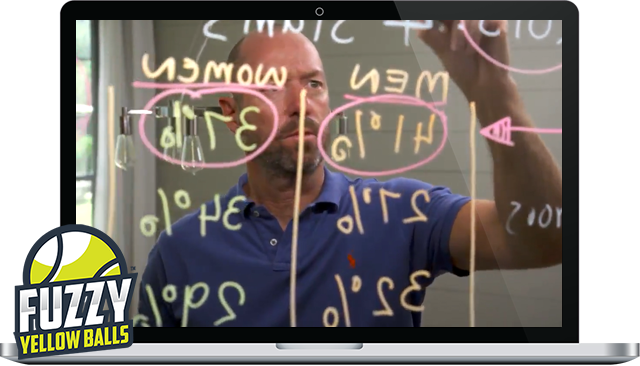 If you're unhappy with your strategy and shot selection, and you feel like you're hitting the wrong shots, then you're invited to a live "Zoom Tennis Clinic" on Saturday, August 1st at noon Eastern Time.
Craig is going to show you the 7 strategies proven through his big data analysis to have the highest winning percentage.  When you plug these strategies into your game you'll immediately start hitting the right shots and start winning more matches.
Craig is leading the "analytics revolution" in tennis, and transforming how the game is played by crunching the numbers to identify the winning and losing strategies.  From 2017-2019 he coached Novak Djokovic to 4 out of the 8 majors Djokovic played.  He's currently working with players at all levels of the game, helping them cut the losing strategies and replace them with the winners.
Reserve your spot for this awesome LIVE event for just $47 by clicking the button at the bottom of this page!
Bonus #1: How To Fix A Broken Practice Court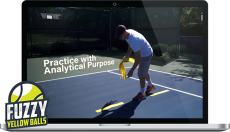 How To Fix A Broken Practice Court
"The practice court is broken," as Craig likes to say, because what we do in practice isn't what happens in a match.  That explains why so many USTA league and club players play better in practice than they do in a match.
That all changes with Craig's analytics-driven "Practice Plan," which will show you how to practice the 7 strategies he's going to show you.
Bonus #2: Federer Vs Djokovic Behind-The-Scenes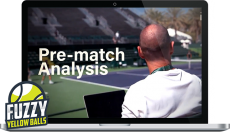 Federer Vs Djokovic Behind-The-Scenes
Novak Djokovic beat Roger Federer in the 2019 Wimbledon final because he won 3 tiebreakers.
In this special behind-the-scenes look at the pro tour, Craig is going to show you the "tiebreaker strategy" he gave Novak, and how you can apply it to your game.

You Don't Risk A Single Penny...
This program comes with a 1-year money back guarantee!