How to anticipate the down the line pass

TAP TO WATCH!
Your welcome gift: Rule the Net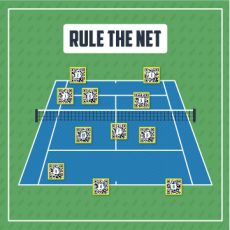 If you feel like you watch too many "poachable balls" whiz by you, then we'd like to invite you to pick up a copy of Martina Navratilova's "Rule the Net" poster, because inside she shows you 11 of her favorite plays for setting up easy put-away volleys and overheads.
We'd like to send you the "Rule The Net" poster for free, you don't even have to pay for shipping and handling if you're in the US, as a welcome gift when you try the Fuzzy Yellow Balls App.
Introducing The Fuzzy Yellow Balls App
Access to FYB's entire library on your phone
Works on any smartphone/tablet - iPhone & Android
Watch anywhere - including on the court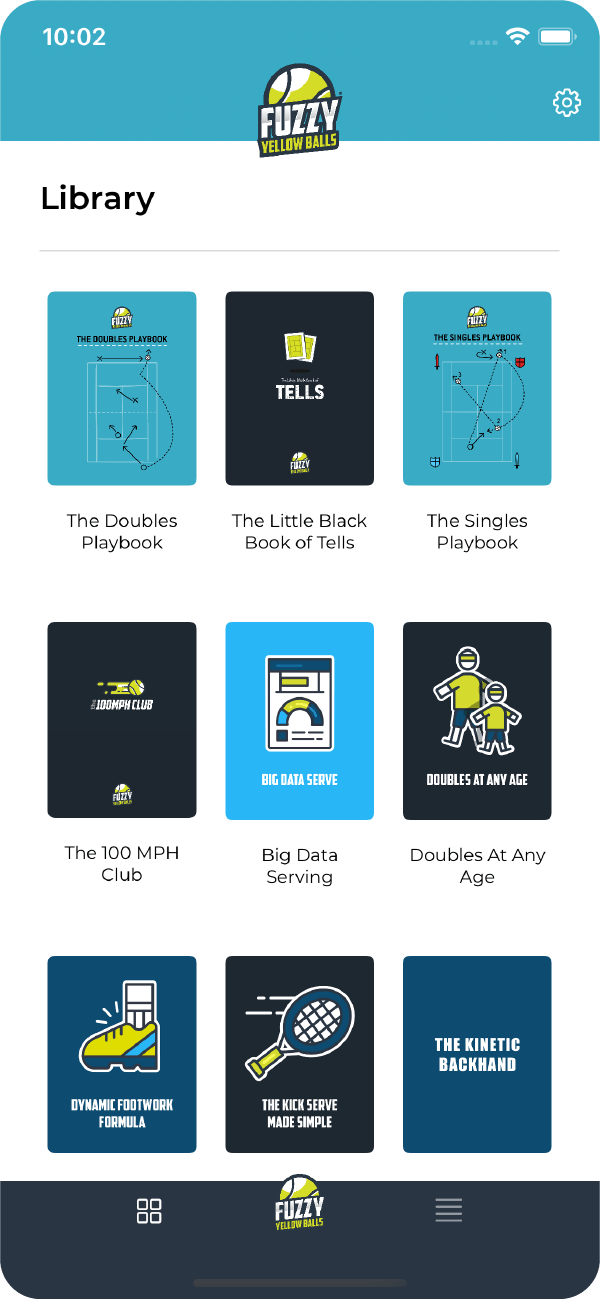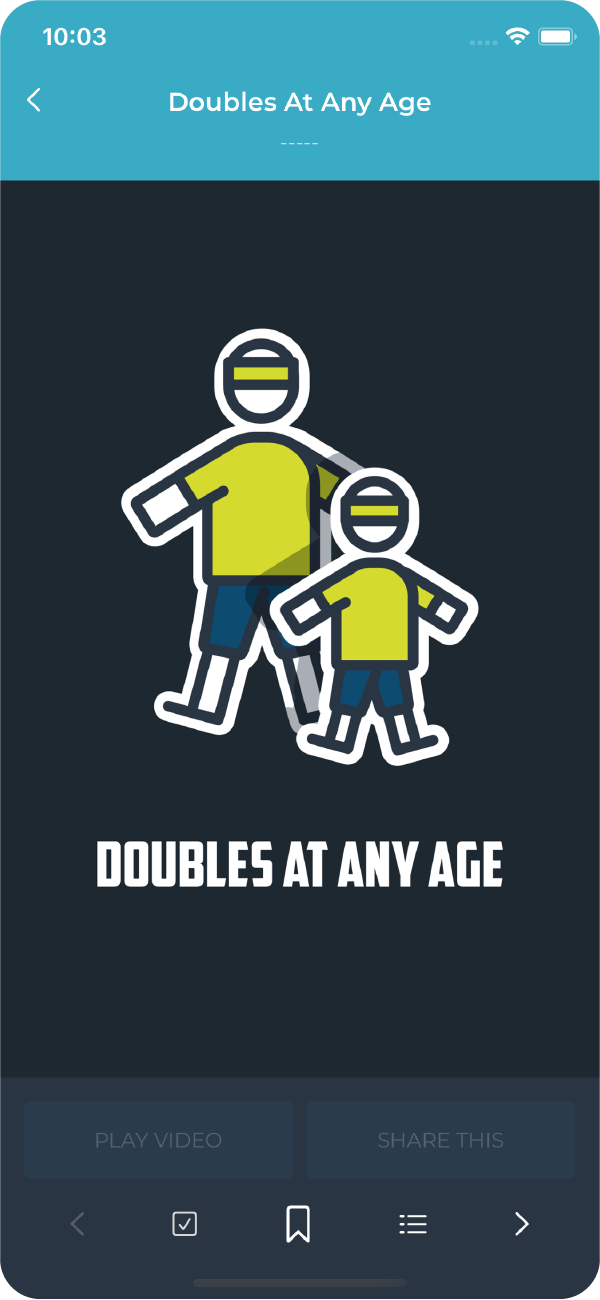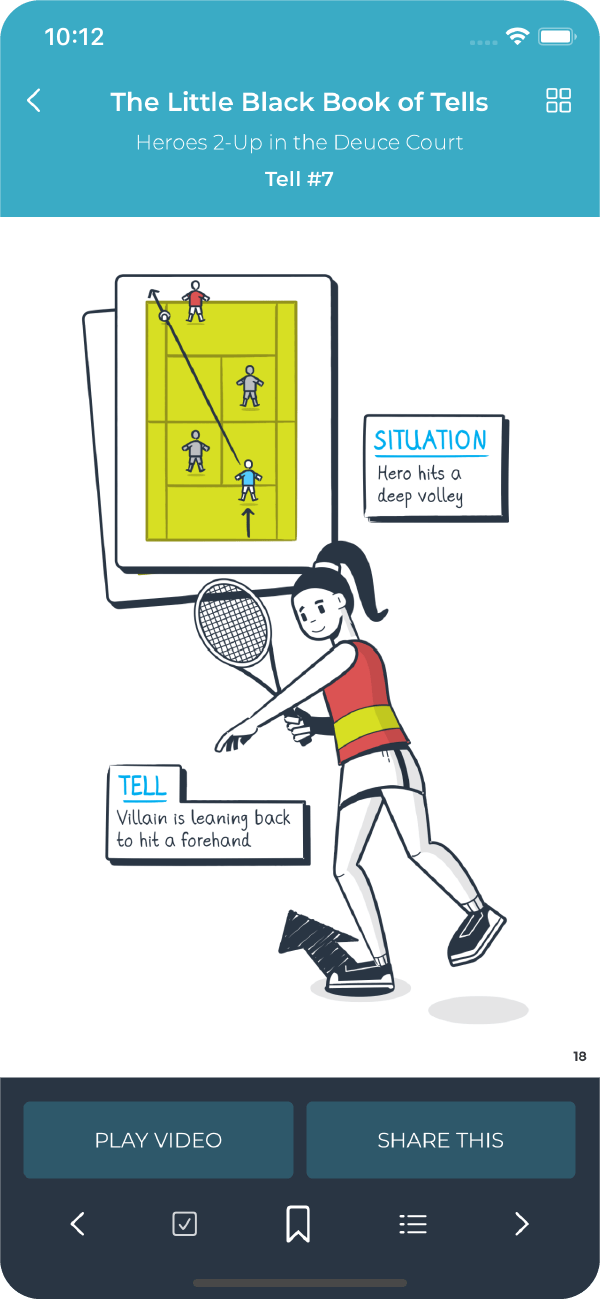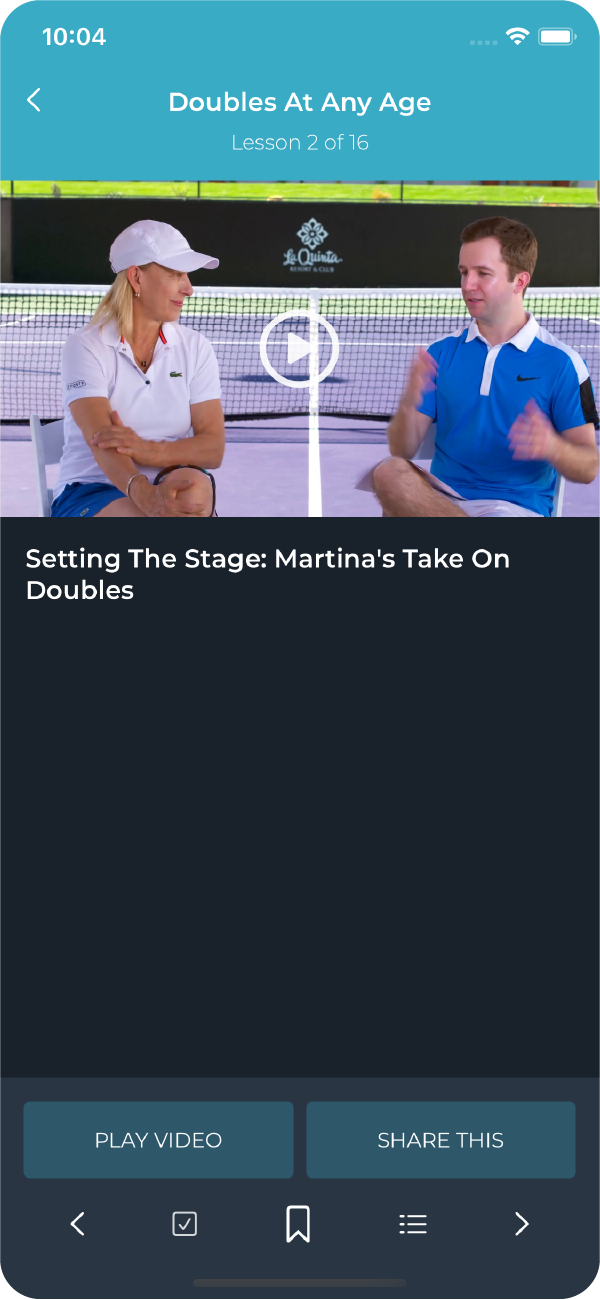 Featured Titles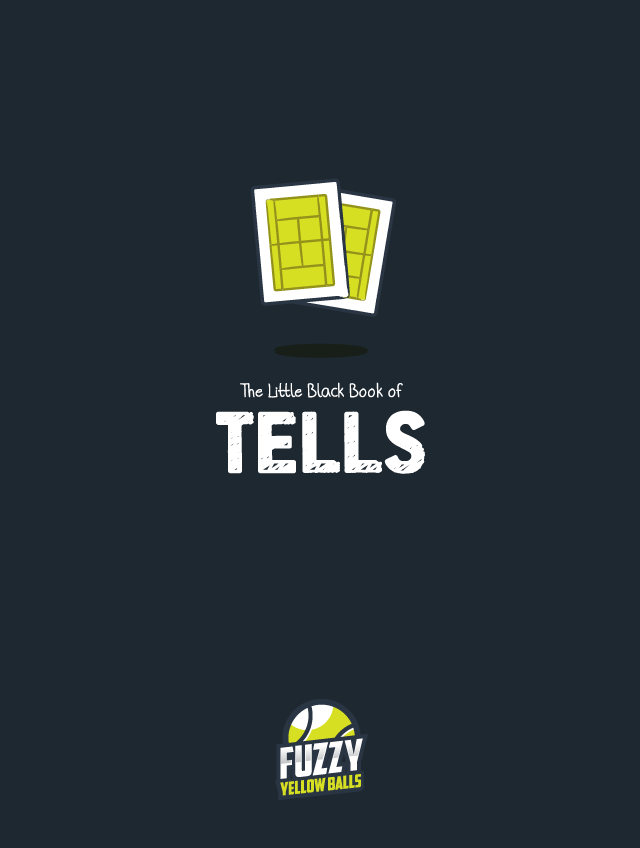 The Little Black Book of Tells
Do you struggle with your anticipation at the net? If your answer is yes, inside the Little Black Book Of Tells there are 52 tells that allow you to predict where the tennis ball is going to cross the net, so you'll know whether to poach, cover the alley, or cover the lob.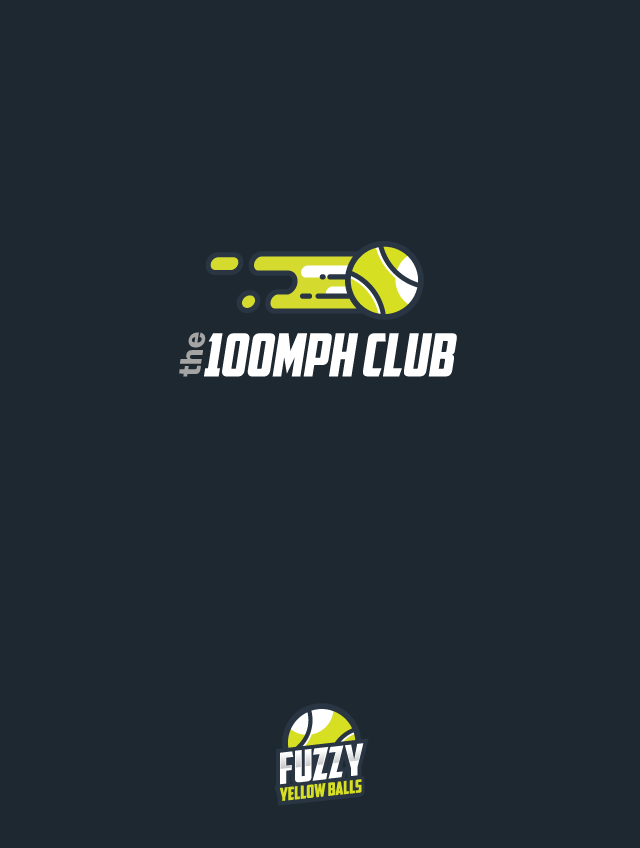 The 100 MPH Club
If your serve doesn't have much "oomph," and your opponents regularly stand inside the baseline to return it, then check out Dr. Mark Kovacs' fixes for the 27 most common serve mistakes. Any one of these mistakes could be costing you 5 - 10 mph, and when you fix all of them you could easily be serving 100 mph, or faster.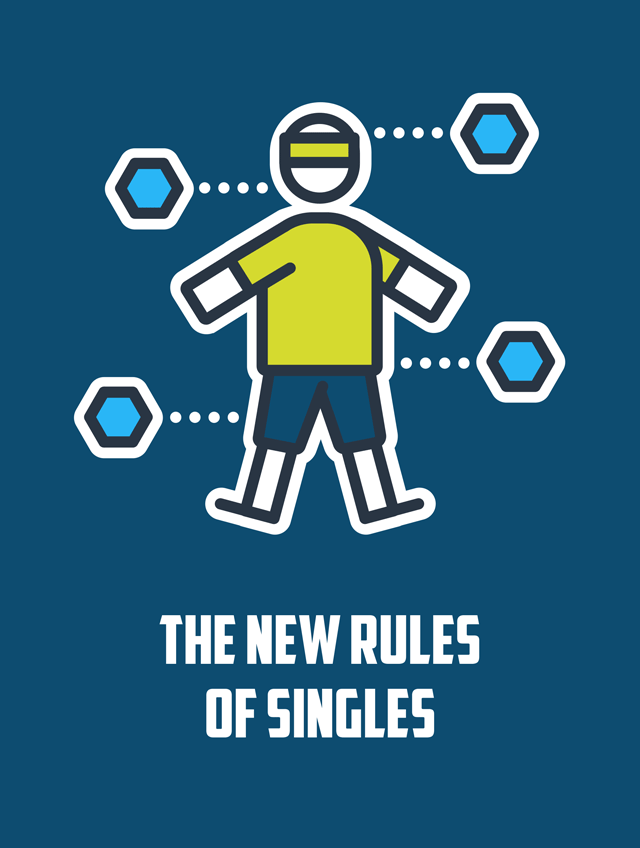 The New Rules Of Singles
Do you feel like, a lot of the time, you're hitting the wrong shots? If your answer is yes, then inside the New Rules Of Singles analytics expert Craig O'Shannessy shows you the 25 strategies with the highest winning percentage. Simply copy-paste these strategies into your game and you'll immediately start hitting the right shots and winning more matches.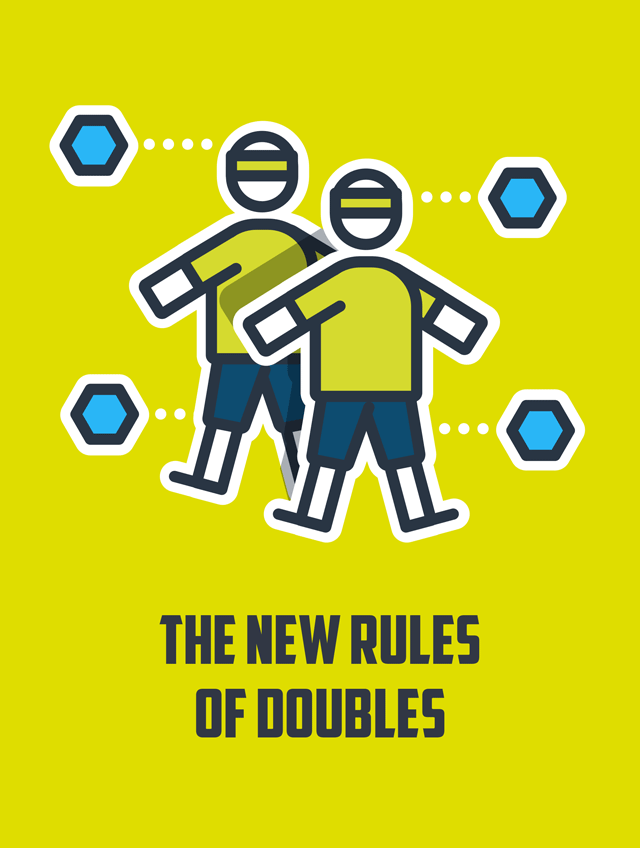 The New Rules Of Doubles
Do you feel like you get pinned at the baseline? The net has the highest winning percentage in doubles, and inside the New Rules Of Doubles analytics expert Craig O'Shannessy shows you 25 statistically-proven strategies for getting to the net and ending the point with a volley or overhead.
Big Data Serving
Do you geek out on data? Then you'll love Big Data Serving, because inside analytics expert Craig O'Shannessy shows you a "big data" approach to holding serve. What that means is, what serve should you hit, and what rally strategy should you use, based on the SCORE. What should you do when the score is 0-0, 15-0, 30-30, and so on. When you start letting the data direct your decision making, then you'll hold serve much more often.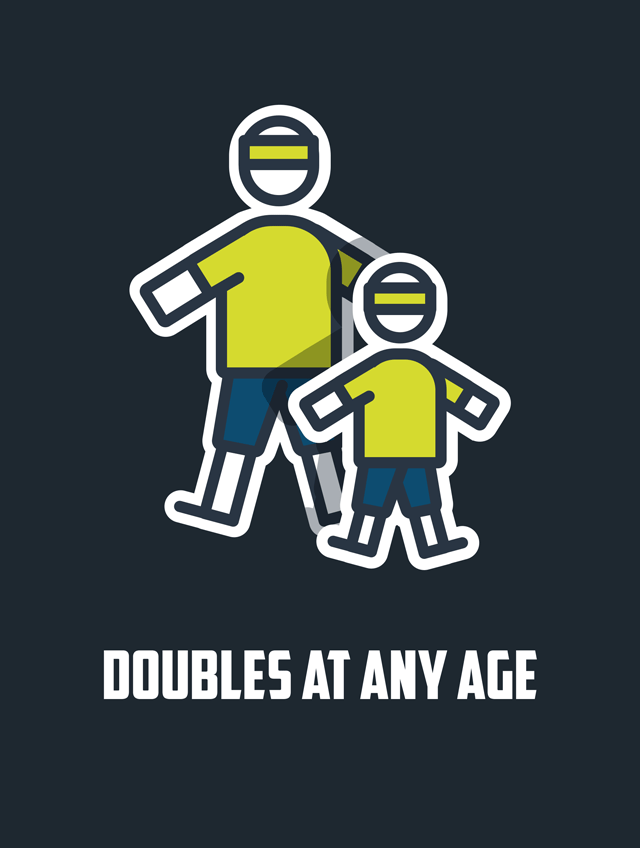 Doubles At Any Age
Martina Navratilova shows you how to "rule the net" in doubles no matter your age. Martina won her last major just shy of her 50th birthday thanks to the net play secrets she's about to share with you (we think you'll especially love her "Newt Volley" technique!).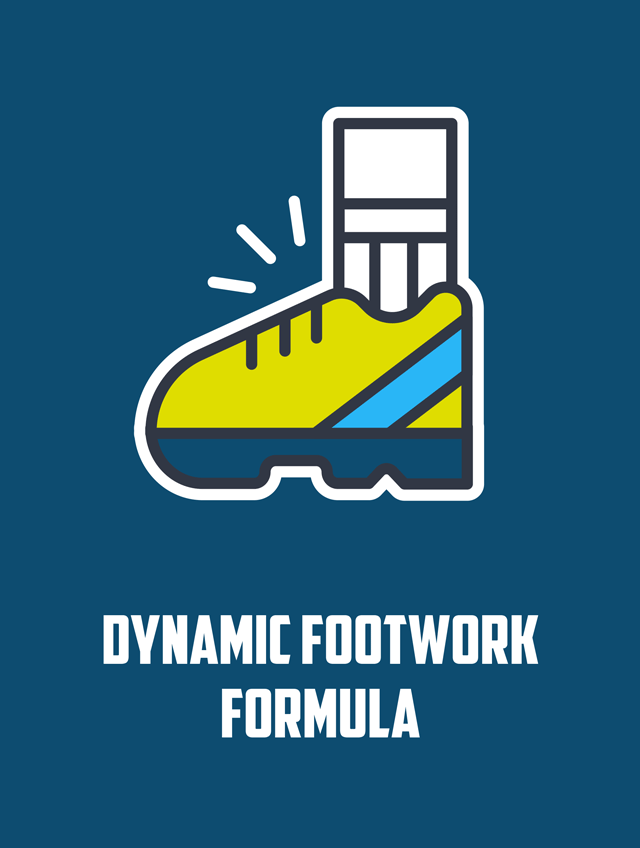 Dynamic Footwork Formula
Learn the difference between "Static Footwork," where you move to the ball, hit, and recover, versus "Dynamic Footwork," which is what today's pros use. That's where you move fluidly through your shots and let your body's momentum add pace, spin, and consistency to your shots. Not to mention reducing wear and tear on your joints!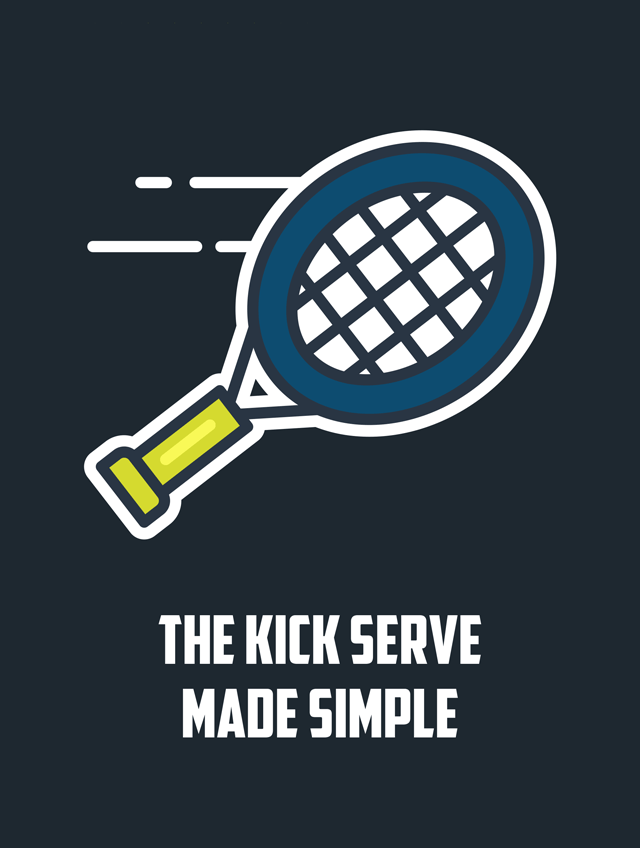 The Kick Serve Made Simple
There are few things that will have a bigger impact on your tennis game than developing a kick serve. It's a reliable second serve in singles. It practically eliminates double faults and makes it very difficult for your opponent to attack. And in doubles it's an excellent first serve that sets up your partner to poach at the net. Inside the Kick Serve Made Simple, Master Professional Feisal Hassan shows you step-by-step how to develop a kick serve in just one hour.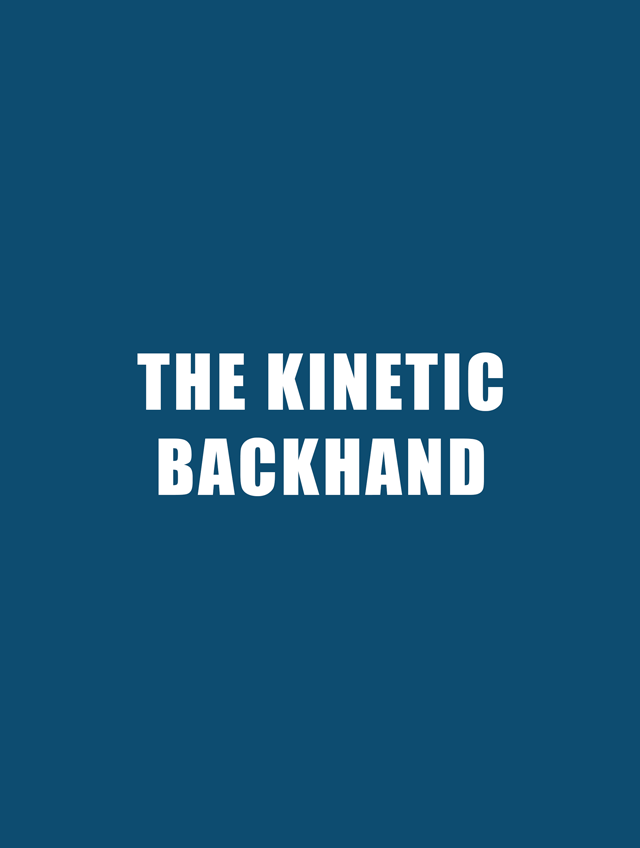 The Kinetic Backhand
Do your opponents pick on your backhand because you've got nothing on it? Does your backhand land short, letting your opponent step in and take control of the point? Inside the Kinetic Backhand, Dr. Mark Kovacs shows you his top drills for adding power and consistency to both a 1-handed and 2-handed backhand.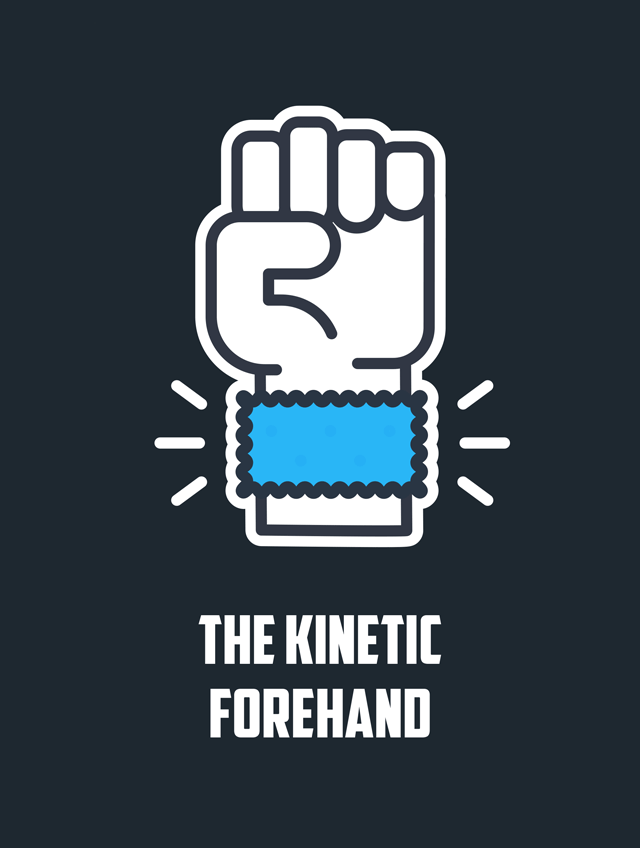 The Kinetic Forehand
After the serve, your forehand is the most important shot in tennis. Inside the Kinetic Forehand, Dr. Mark Kovacs shows you his best drills for adding power, topspin, and accuracy to your forehand, so you can develop the potent 1-2 punch combination of a powerful serve followed by a powerful forehand. It's the #1 winning play on the pro tour and in your USTA league or at your club.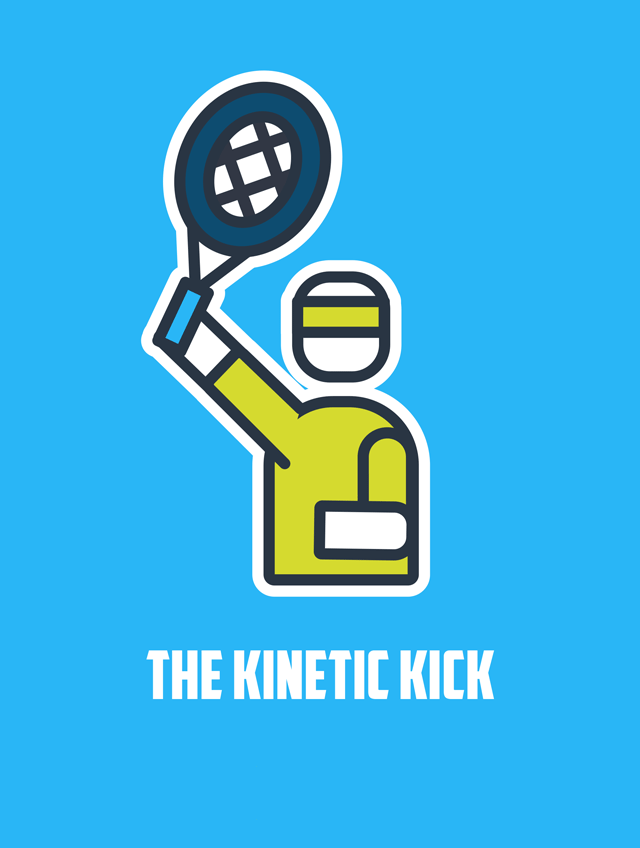 The Kinetic Kick
Inside the Kinetic Kick Dr. Mark Kovacs shows a series of simple drills that will help you develop a biomechanically sound kick serve, so you can stop double faulting and start forcing your opponents into mishit returns that land short.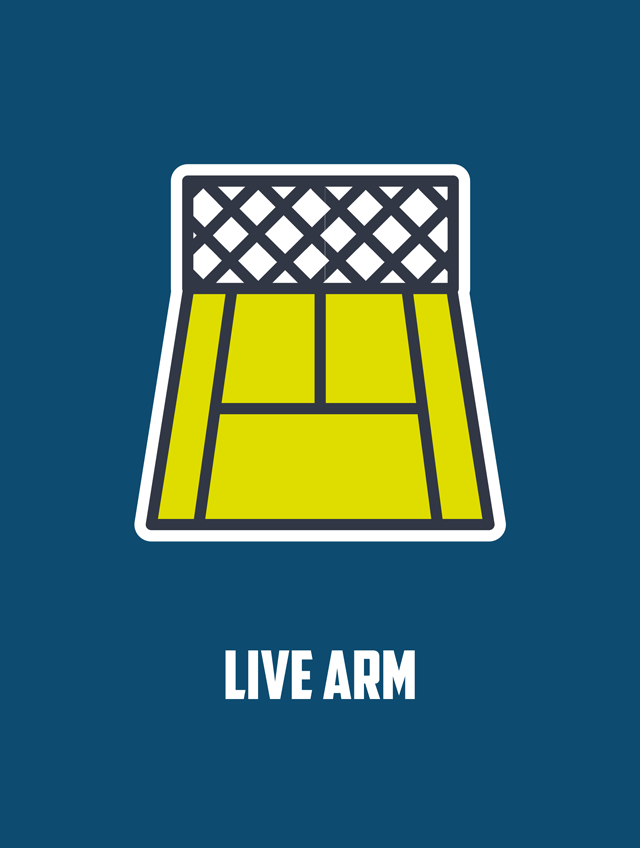 Live Arm
There are two ways to serve faster. The first way is to improve your technique, which is what most players try to do. The second way is to develop a "live arm" -- imagine being able to accelerate your arm like a Formula 1 racecar. The 10 exercises and 4 stretches in Live Arm will make your shoulder and arm more flexible, explosive, and stable at contact, which means very soon you'll be serving much, much faster.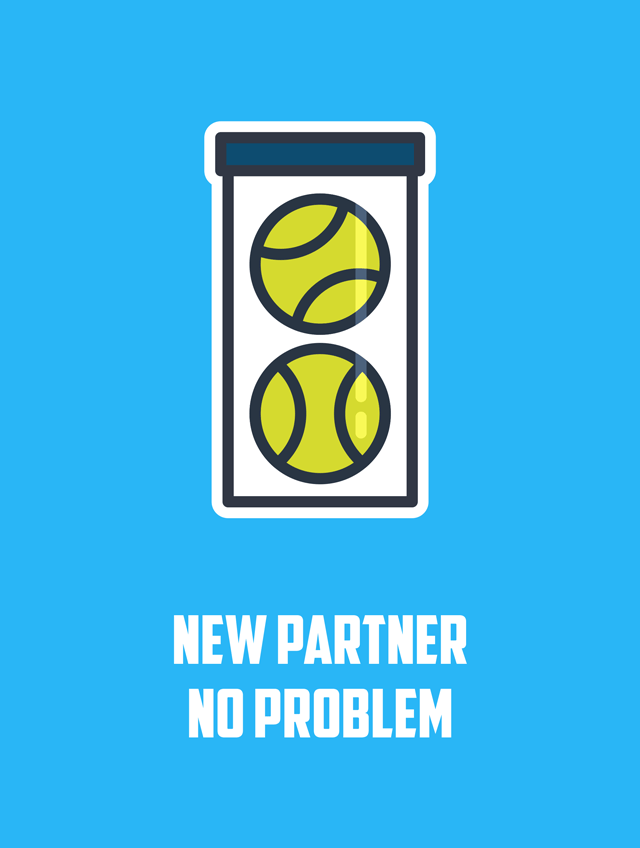 New Partner, No Problem
If you're like most USTA league and club players, you play doubles with a lot of different partners, and a lot of the time, you and your new partner have no chemistry, no teamwork, and no wins. That can all change with the help of Bob & Mike Bryan, the winningest doubles team of all time. Bob has won 7 Mixed Doubles Grand Slam Titles and Mike has won 4, and inside New Partner No Problem they're going to show you how to play well with any partner (HINT: it has to do with "reading the court").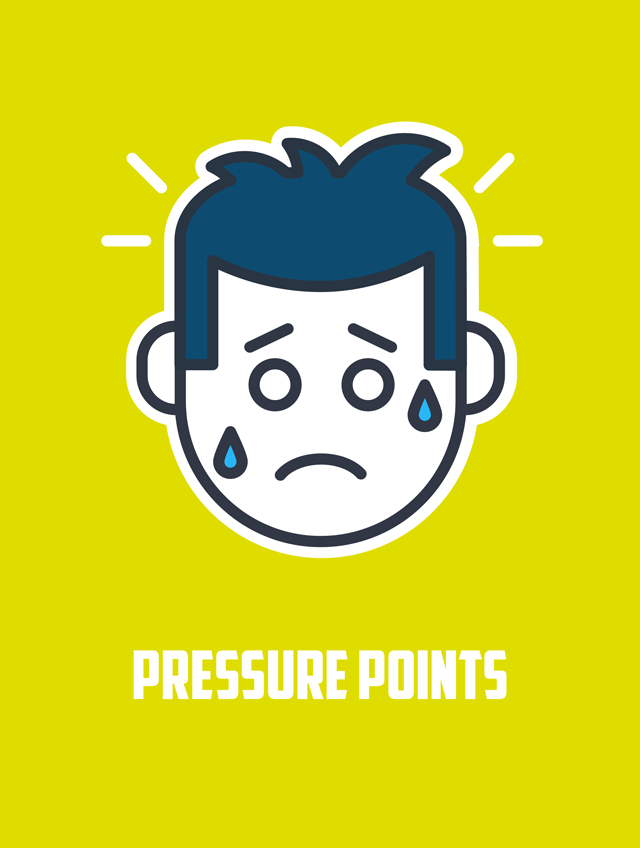 Pressure Points
Do you feel like you choke under pressure? When it's late in the match and the score is close, and you're just a few points away from losing (or winning), do you get nervous, get tight, and start to push? Inside Pressure Points, mental game expert Jeff Greenwald shows you the mental game techniques you can apply during a match to stay calm and relaxed so that you can continue to swing freely and confidently under pressure -- and most importantly, go for and make your shots!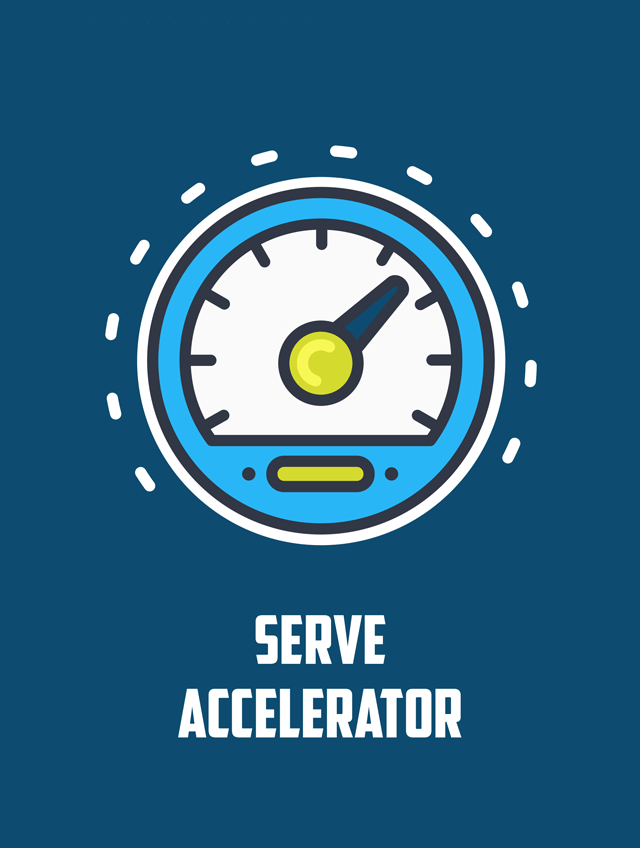 Serve Accelerator
Former pro Yann Auzoux might be 5'10" and 150 pounds. But his serving was 130+ mph thanks to what he now calls his "Serve Accelerator" technique. Inside the program Yann shows you step-by-step how to get power from your entire body and get it into the tennis ball. Once you complete this short program, we think you'll be shocked by how much faster you're serving!
The Slice Serve Made Simple
The slice serve is perfect for pulling your opponent wide off the court and opening up a big hole for you to hit into with your second shot. Inside the Slice Serve Made Simple, Master Professional Feisal Hassan shows you how to modify your current serve technique to get more slice.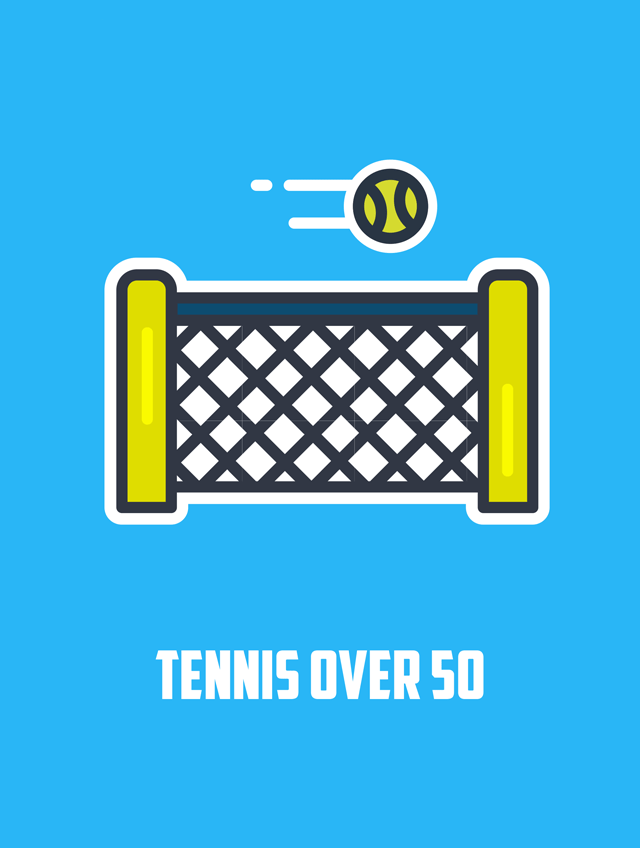 Tennis Over 50
After you turn 45 you lose 1% of your muscle mass each year unless you do something about it. That means you lose power, speed, quickness, and become more prone to injury. Typical gym exercises (push-ups, sit-ups, bench press) work the big muscles but completely ignore the smaller stabilizing muscles allowing you to transfer energy from the ground through your body, and into the tennis ball. In this program, Dr. Mark Kovacs, one of the world's most sought-after "tennis scientists," walks you through his step-by-step exercise program so you can reverse muscle loss, increase stability, and play like you're 10 years younger.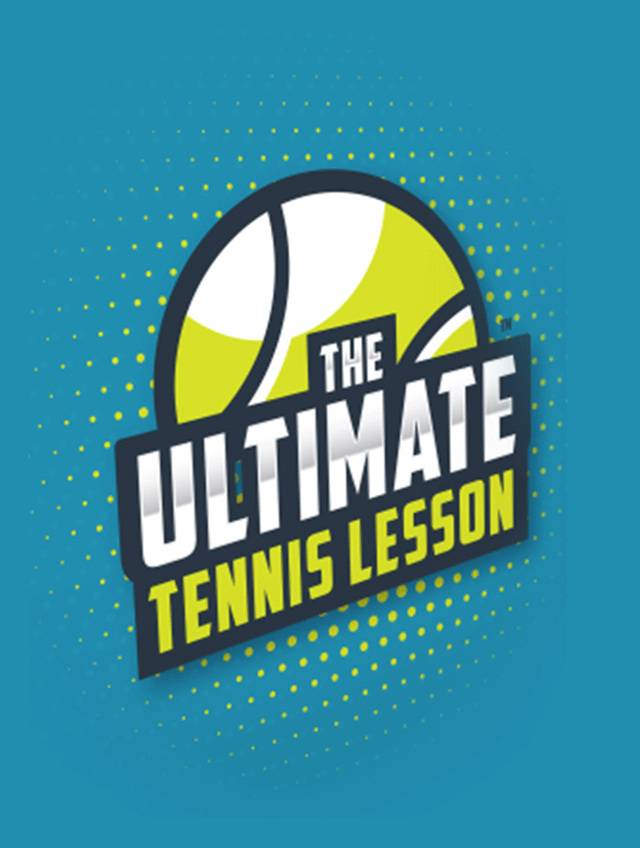 The Ultimate Tennis Lesson
"The Ultimate Tennis Lesson" is the top 10 secrets we've learned here at FYB for all the top pros and coaches we've worked with over the years, including Martina Navratilova, the Bryan Bros, and others. The are: The Dance Move, The Shot-Put Serve, The Toe Wiggle Technique, C+, the Pinch, the Ultimate Warm Up, PBS, 3x Topspin Medicine Ball Exercise, Serve Shockwave, and Newt Volley.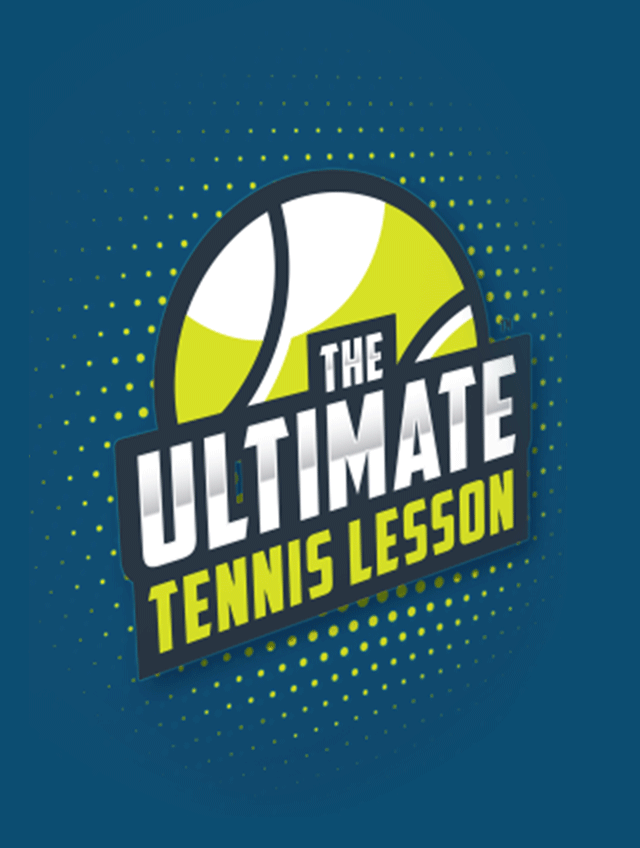 The Ultimate Tennis Lesson Extended Edition
"The Ultimate Tennis Lesson Extended Edition" is secrets 11-20. They are Mixed Doubles Secrets, the Cat & Mouse Game, the Instant Kick Serve, How to hold serve 9 out of 10 times, the Elephant Serve Technique, Japanese Speed Training, Serve +1, French Fry Shuffle, Tennis Elbow Cure, and Hopeless Partner Positioning Trick.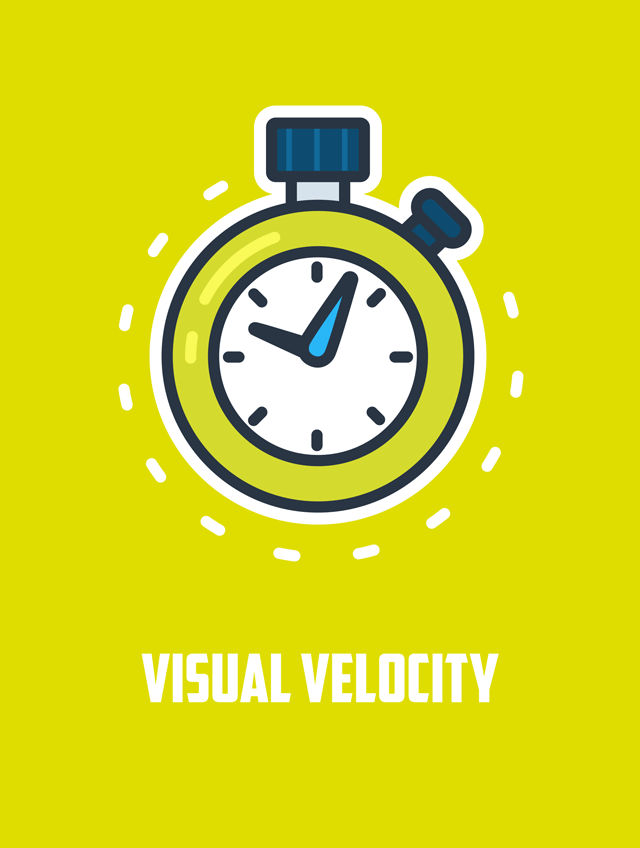 Visual Velocity
Visual Velocity is a technique baseball pitchers use to make their pitches look faster than they actually are, and is a technique you can use to make your serve look faster than it actually is. This is a great technique to use when you want to get a "free point" on your serve.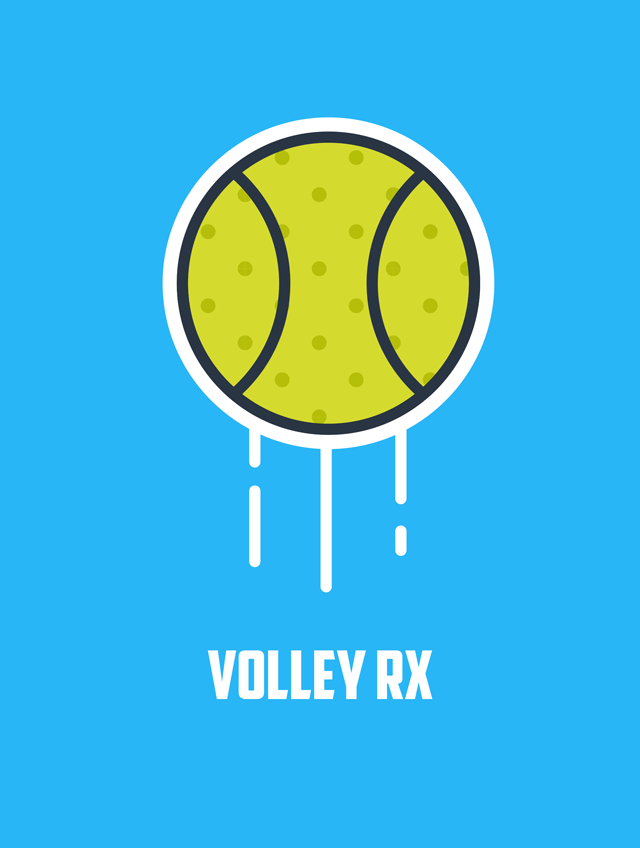 VolleyRX
Inside VolleyRx, Master Professional Feisal Hassan shows you 3 types of volleys: The Catch, The Hammer, and The Brick Wall. The Catch lets you get from the baseline to the net. The Hammer allows you to put away volleys. And the Brick Wall allows you to reflex volley hard-hit passing shot attempts.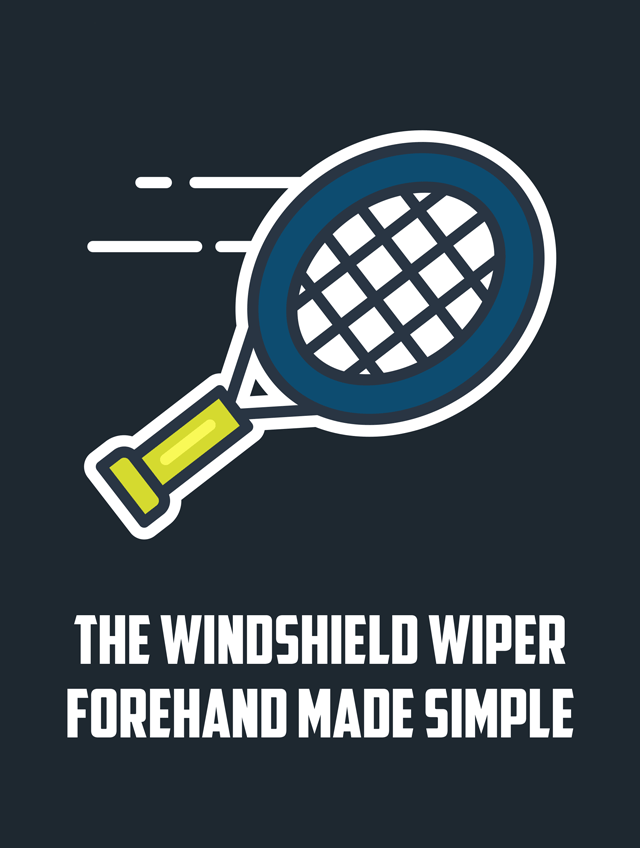 The Windshield Wiper Forehand Made Simple
If you want more topspin on your forehand, then you have to learn the Windshield-Wiper Forehand. It's the forehand all the pros are using to hit with massive power and consistency. Inside this program, Master Professional Feisal Hassan shows you his step-by-step process for upgrading your forehand to the modern Windshield-Wiper Forehand in about an hour.
Featured Players & Coaches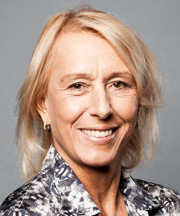 Martina Navratilova
Martina Navratilova
Martina Navratilova is one of the greatest tennis players of all time, and is widely considered the greatest doubles player of all time. Over her 32 year career she won 167 WTA singles titles, 177 WTA doubles titles, and 59 Grand Slam Titles.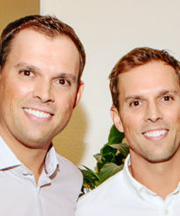 Bob & Mike Bryan
Bob & Mike Bryan
Bob & Mike Bryan are the greatest men's doubles team to have ever played. Together they won 119 ATP doubles titles, including 16 Grand Slam Doubles Titles. Bob has also won 11 Grand Slam Mixed Doubles Titles and Mike has won 4.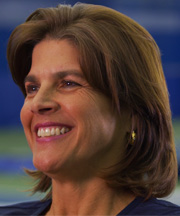 Gigi Fernandez
Gigi Fernandez
Gigi Fernandez is one of the greatest doubles players of all time with 17 Grand Slam Doubles Titles and two Olympic Gold Medals. Gigi and her partner Natasha Zvereva were the most successful doubles team of the 90s.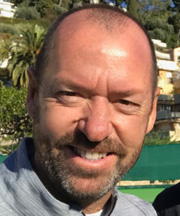 Craig O'Shannessy
Craig O'Shannessy
Craig O'Shannessy is an analytics expert, and from 2017-2019 helped Novak Djokovic win 4 of the 8 majors he played in. Through his "deep dive" analysis of the data, Craig is able to separate fact from fiction about what strategies and tactics actually win tennis matches.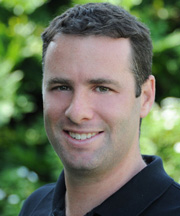 Dr. Mark Kovacs
Dr. Mark Kovacs
Dr. Mark Kovacs is one of the leading "tennis scientists" in the world, and an expert on tennis biomechanics -- how the body should be moving when you hit a forehand, backhand, serve, and so on. In 2011 he published "An 8-Stage Model For Evaluating The Tennis Serve," which won him the International Tennis Hall Of Fame's Educational Merit Award. Dr. Kovacs has worked with numerous professional players, including John Isner and Francis Tiafoe, as well as countless USTA league and club players.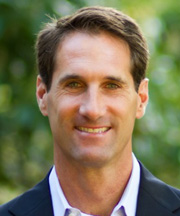 Jeff Greenwald
Jeff Greenwald
Mental game expert Jeff Greenwald is the former #1 in the world in the 35s and again the 45s. Most recently, he won the 40s National Hardcourts as a 51 year old. A self-described former "head case" as a junior, Jeff got a masters degree in both clinical and sports psychology and now has a sports psychology practice in the Bay Area where he helps USTA league and club players stay calm, relaxed, and focused under pressure.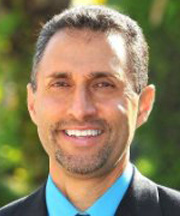 Feisal Hassan
Feisal Hassan
Master Professional Feisal Hassan is the 2011 USPTA Coach Of The Year and has helped 87 USTA teams reach regionals, sectionals, and nationals. His students credit his simple step-by-step lessons for helping them fast-track their improvement.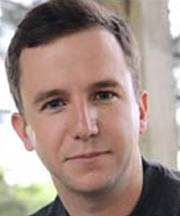 Will Hamilton
Will Hamilton
Will co-founded FuzzyYellowBalls.com in 2007 to bring lessons from the best players and coaches in the world to USTA league and club players. On the weekends Will players father-son doubles with his dad, who frequently gets frustrated by Will's tendency to go for stupid shots.
Sold separately, our entire library would cost $3,065. But you can get access to everything for $0 because your first month is free. After that, it's just $9.99 per month. No commitment. Cancel anytime.
You Don't Risk A Single Penny...
This program comes with a 1-year money back guarantee!