Want a free can of Fuzzy Yellow Balls?

TAP TO WATCH!
Introducing our very own tennis ball!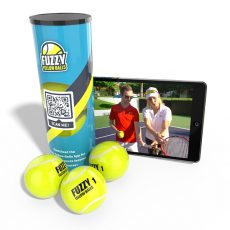 With a name like "Fuzzy Yellow Balls" we had to create our own tennis ball! They are pro tournament quality balls, and I want to prove it to you by giving you a can for free (just pay shipping). Hopefully you like them and buy more in the future.
The can comes "loaded" with an awesome tennis lesson called "Live Arm." But because it will be a few months before the can arrives (see the video), we're not going to make you wait to get the lesson. As soon as you pay for shipping you'll get instant online access.
Bonus #1: Live Arm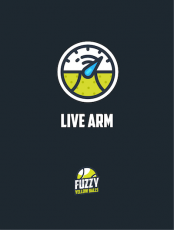 Live Arm
Imagine being able to accelerate your arm and the racket like a Formula 1 Racecar. Imagine how much more power, spin, and consistency you would have?
That's what you're getting inside "Live Arm," where Dr. Mark Kovacs shows you 4 stretches and 10 exercises that will increase your flexibility, explosive power, and stability at the point of contact.
If you're a little guy like me (5'8" and 142 pounds) you can still turn you serve into a consistent and reliable weapon. And if you're 6 feet+? Well then you serve might just become unfair.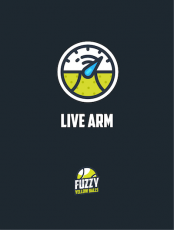 Live Arm